Commercial Roofing Experts Serving Iowa & Surrounding States
Providing the safest, most energy-efficient, and durable commercial roofing solutions in Des Moines and West Des Moines, Iowa for over 15 years. Your #1 choice when it comes to reliability and quality of service.





Commercial Roofing Contractors Des Moines IA
Hawkeye Flat Roof Solutions has become a synonym for long-lasting and efficient commercial flat roofing systems that stand the test of time. With us, you will get full and individualized care, consistent quality or commercial roofing services, and complete reliability when it comes to our roofs and our roofers.
Commercial properties tend to require specialized care and comprehensive maintenance and inspection plans, which is what we provide for each of our clients. Thanks to this and our great attention to detail, your commercial roofs will continue to provide you with optimal and long-term protection. 
Our commercial roofing team is highly trained in the complexities of commercial flat roofing. And as a leading commercial roofing company in Des Moines, we put great emphasis on continuous training and education so that our skills are always on the highest levels and up to the task at hand. 
From expertly-conducted inspections to professionally-applied coating systems, our commercial roofing is always done at the highest levels of quality, with great attention to detail, and promptly. And with the help of advanced tools and methods that we use in our work, you can be certain that your commercial property will be the best it can be!
Some of our main commercial roofing services include:
Types of commercial roofing systems we work with: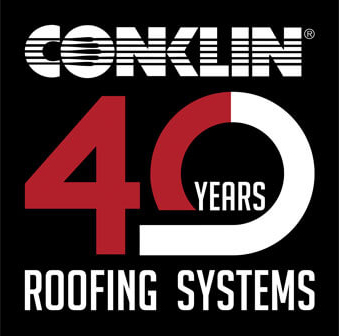 Call us any time to discuss your commercial roofing options or to schedule a FREE roofing estimate!
Single-Ply Roofing Systems
Recoup your costs and reduce cooling expense by 30%
Spray Foam Roofing Systems
Eliminate future roof tear-offs and recoup your costs
About Hawkeye Flat Roof Solutions
Hawkeye Flat Roof Solutions is a professional and experienced local commercial roofing company in Des Moines IA. We are family-owned and operated and our main focus is providing our clients with unparalleled commercial roofing solutions, as well as unmatched customer service.
We deliver excellence in all aspects of our work and our goal is not only to get the job done but to get it done superbly and earn your trust along the way. We will always go the extra mile for our clients and make sure they receive courteous service and honest rates. 
As a licensed and insured commercial roofing contractor in, you can always be sure that when working with us, you are working with top industry professionals.
Clients Always Come First

We strive for customer satisfaction and our work is not done until they're completely satisfied with the end result. We will not only meet but exceed your expectations.

Family-Owned Business

As a family-owned business, we have a great understanding of the importance of keeping your business operational and protected. We will make sure to always treat it with respect.

Locally Recognized

Our local business owners and property managers continue to put their trust in us, which is reflected in more than 180 positive client reviews that we've gotten so far.

Preferred Conklin Roofing Contractor

Our commercial roofing company specializes in the most durable, long-lasting, and efficient roofing products available in the market today – Conklin Roofing Systems.

We Do It Right the First Time, Every Time

Doing it right matters, which is why we employ great attention to detail in our work, making sure no issue goes unnoticed and that your every need is met.
Our Other Service Locations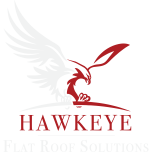 Schedule a
Roof Inspection
today!